Creative Youth Assembly
This unique and carefully crafted youth theatre with a youth club feel is the perfect opportunity for SEN young people aged 11+ to be supported in developing their social skills and making friends whilst building their confidence and self-expression through drama and dance/movement.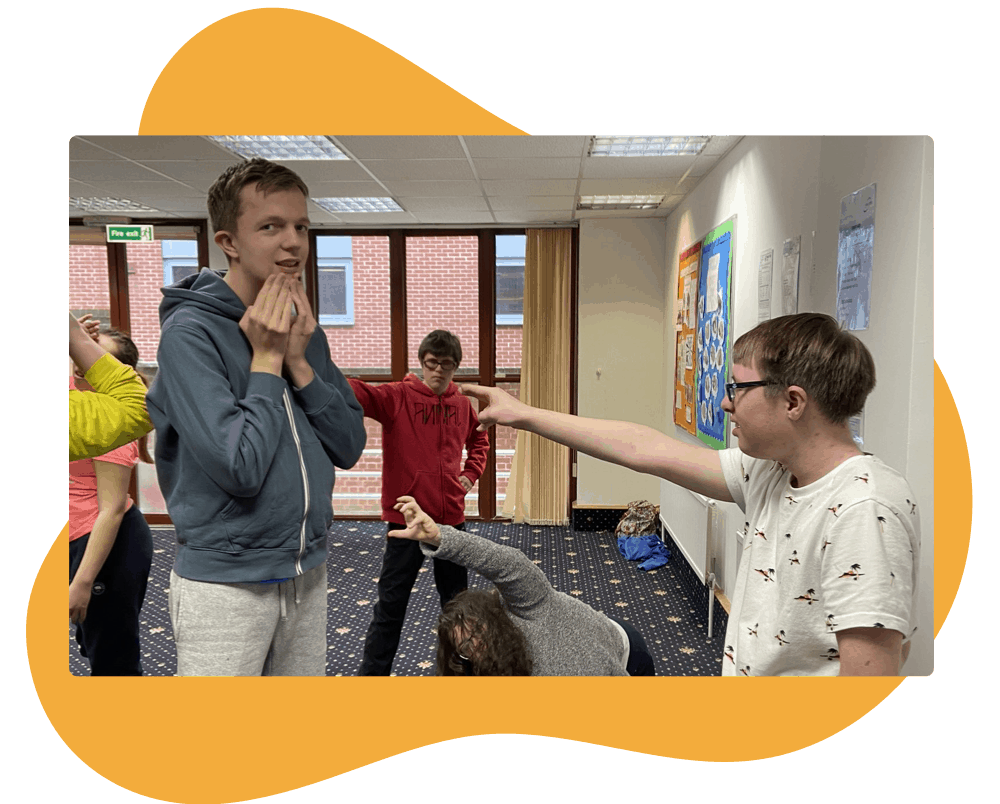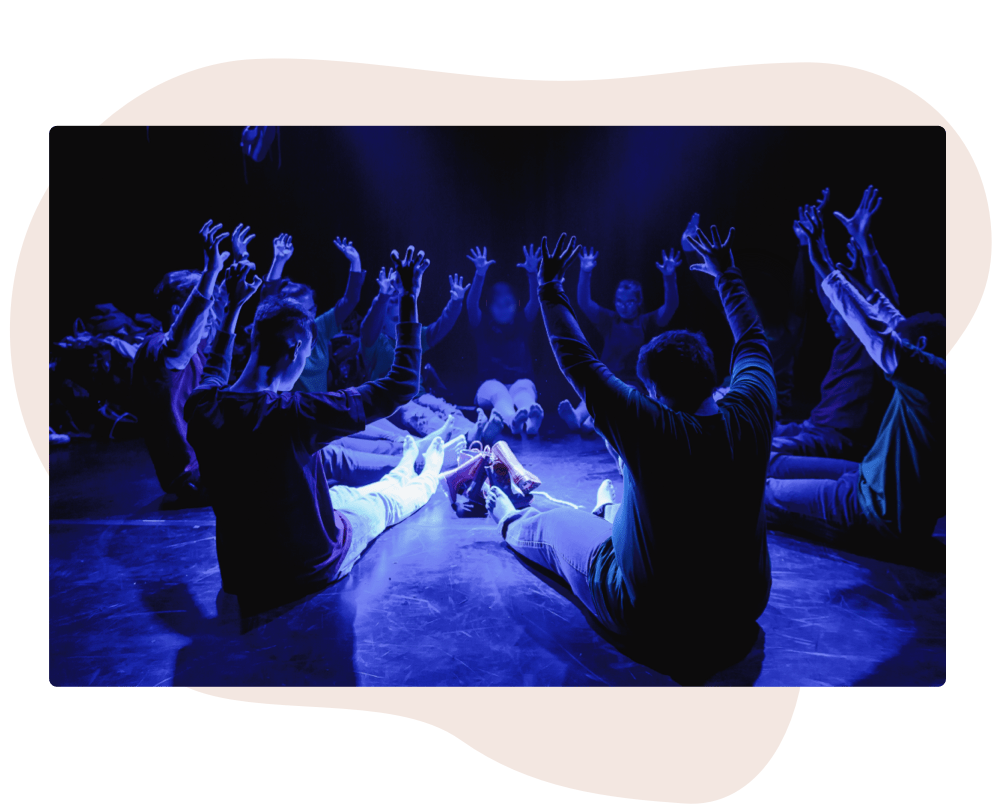 Young Performance Collective
Young Performance Collective provides an opportunity to become part of a small company of young neurodivergent actors aged 15 to 25 years, formed exclusively for the duration of rehearsing and performing a professionally produced play.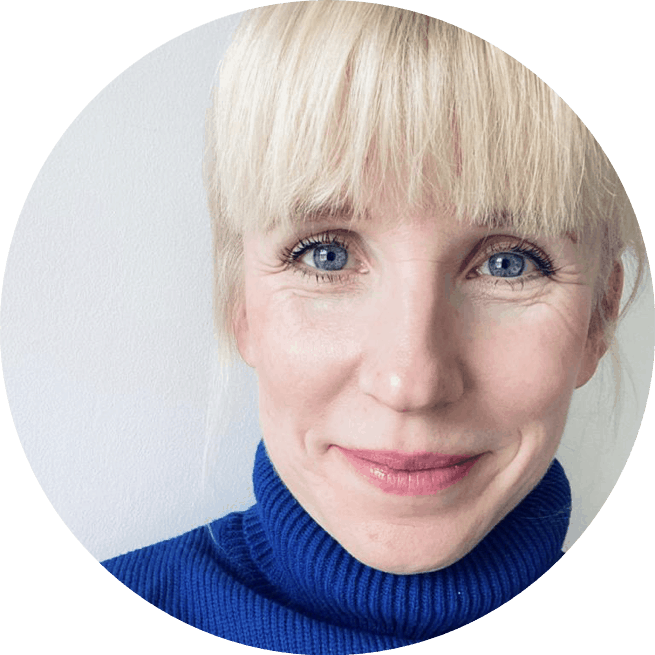 Karen Wallace-Jones
Co-Founder
Hi, I'm Karen and I am one of the workshop leaders/performers. I have worked as a professional actor, early years storyteller and drama teacher in mainstream, SEN and SEMH schools. I love working with people creating stories and bringing scripts to life for the stage through drama and movement. I believe everyone has a story to share, we just need to listen in different ways.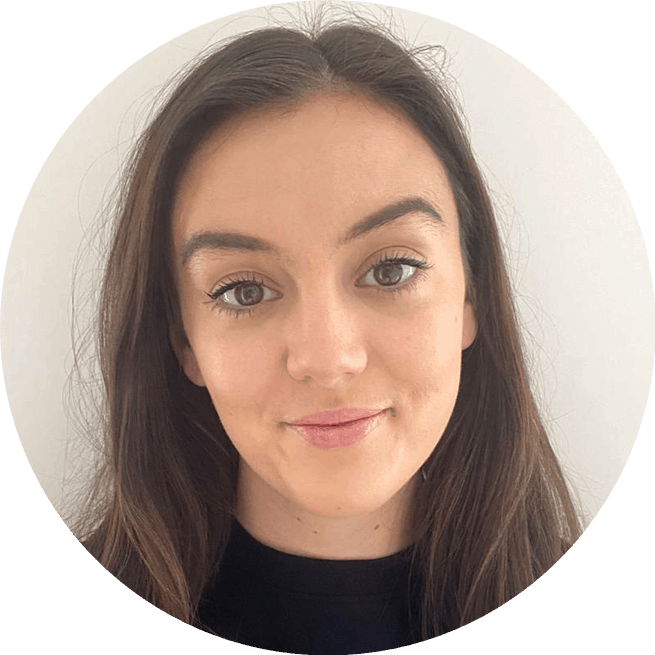 Ellie Hazell
Co-Founder
Hello, my name is Ellie and I am one of the workshop leaders/performers at Make/Sense Theatre. After training at a Performing Arts/ISTD school, I discovered my passion for dance and drama with neurodivergent young people when I started working in the creative arts department of a local SEN school 4 years ago. I've been lucky enough to share my passion with a number of young people but believe everyone should have the opportunity to enjoy and discover how amazing the arts can really be!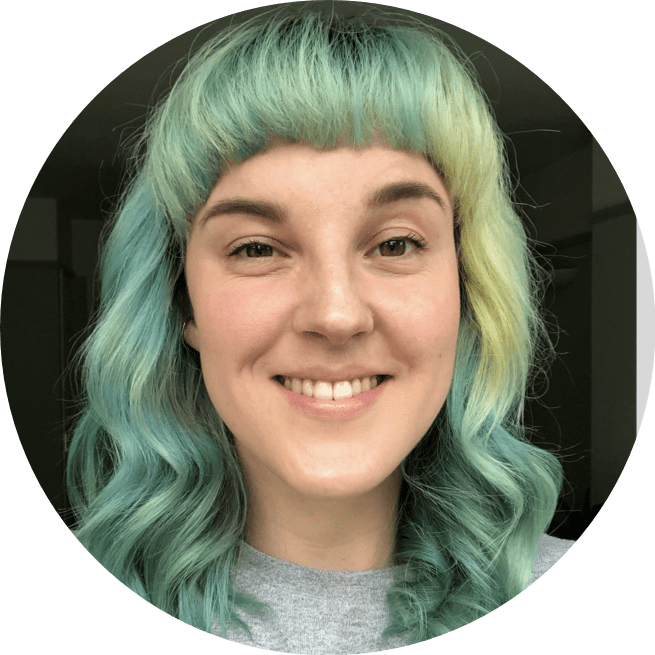 Jane Hibbs
Co-Founder
Hey! I'm Jane and I'm a workshop leader and performer at Make/Sense Theatre. I've worked as a professional actor, early years storyteller and workshop facilitator. At a local SEN school, I've been a Learning Support Assistant and also part of the Creative Arts Team. It's a pleasure to work with inspiring young people. I think the self expression drama can ignite is totally awesome, and the more opportunities to explore your own creativity, the better!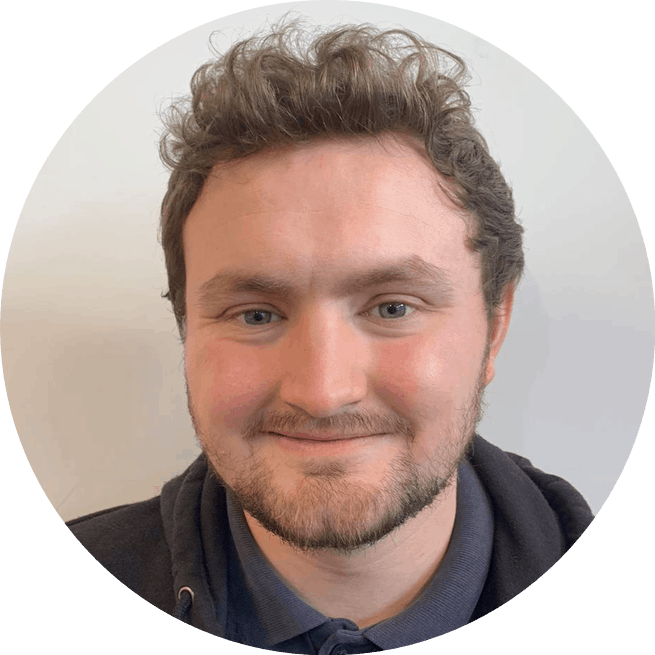 Sam James
Workshop Assistant
Hello! My name is Sam, and I'm one of the workshop assistants. I've done many stage productions, voice overs and plenty of drama clubs to know this is definitely the next step in the drama world! I love working with different young people with many unique personalities and being able to show them that someone with Autism, like me, can achieve their goals of helping others find the true actor/dancer/performer in themselves no matter what!
"I have done drama for years with Karen & Ellie and always loved it.
I particularly enjoy acting out and performing different characters in plays. Being involved in this drama group has helped me to believe in myself and feels like you're part of a very special family!"