Curriculum Enrichment and After School Clubs
Drama and/or dance/movement classes for young people from 3 years
After the disruption and unpredictability of 2020, drama and dance/movement hold an even greater significance in contributing to a neurodivergent young person's education.
Our sessions, delivered by highly experienced, trauma-informed SEN and SEMH drama and dance practitioners, are carefully crafted to develop creativity, communication and social skills. Our classes can enrich English, PSHE, Citizenship and PE curricula by tailoring our practice to your needs. Regular sessions, delivered by two practitioners as part of a weekly timetable, can have a positive impact on young people's confidence and self-esteem, mental well-being and sense of identity.
This can be a bespoke offering to link directly in with your school's topics for a small additional fee to cover planning. Please contact us to discuss.
Note to SEN settings:
These sessions are suited to formal and semi-formal learning pathway cohorts. For weekly provision designed for more sensory learners/complex needs please contact us about our 7Sense Theatre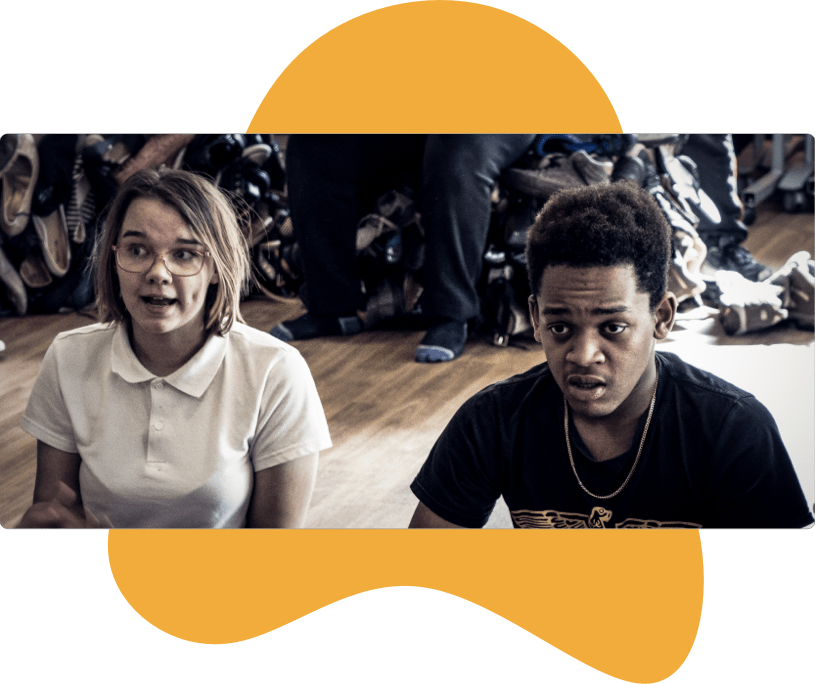 One-Off Workshops
We also offer bespoke one-off workshops to support you in exploring topics, stories and schemes of work creatively or to celebrate occasions in the school year. This includes bespoke planning and delivery by two members of the Make/Sense team and required resources. Please contact us to discuss.